Saturday, August 29 – Burn Night
By Jorah Kai CHONGQING, CHINA

We made a pyre, and we set it alight. Shaolin said her prayers to the ancestors that have passed on, and I thought about everything I've ever burned and how it brought me to a street corner on a mountain in China during a global pandemic. It was Saturday night, August 29 and could have been the night the man burned in Black Rock City, where 80,000 weirdos, many of them friends of mine, traveled to from all over the world to reforge themselves in the fire of adversity, community, and creativity. I thought about the letters I'd written in the temples of various burns, to those I'd lost. I thought about all those people that I have loved and all the ways that I'd lost them. I remembered how I wept when those gorgeous temples caught fire and how solemn the crowd was, compared with the man burn 24 hours before. I thought about those I still love today, and how lucky I am to have family, some safety and security in these times.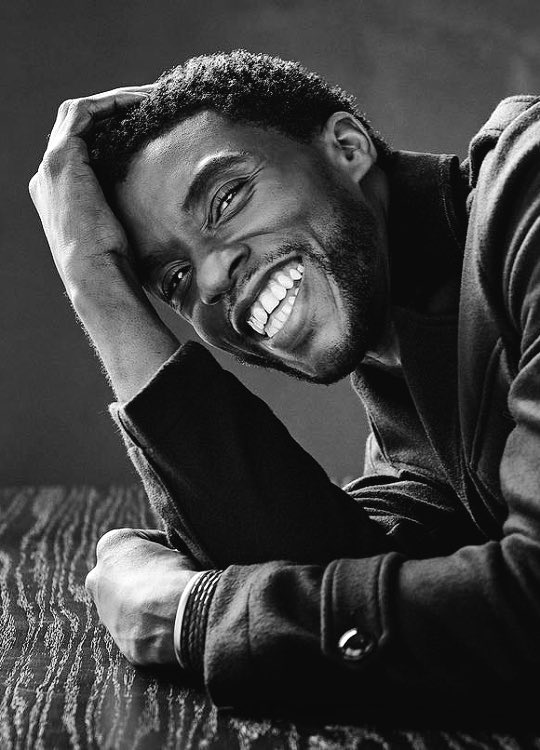 Chadwick Boseman died today, at 43 years old, after a four year battle with cancer. He visited sick kids and helped others until the end, and I didn't even know he was sick. In the past few years, he'd played iconic roles but to me none more amazing than the king of Wakanda, the Black Panther. In excellent physical shape, handsome, strong, fit, a hero, and rich, he was still mortal, still a man. Every day is a gift, and I must remember to appreciate the present, not regret the past or worry about the future.
In the few months after the Chongqing epidemic of COVID-19, when I came back to the classroom in April, reluctantly, and we even removed masks when the heat came. There had been no virus cases in the city in a month, or so, I was like an old soldier, full of jumpy triggers, stress, anger, and PTSD. When a student sneezed or coughed uncovered, I felt full of rage – they were threatening my life, after all. My patience was short, and it became difficult to keep my wife happy and my family stable. We had survived the lockdown, but it felt like my castle was crumbling.
I wanted to spend the summer rewriting three books: the first Amos the Amazing fantasy story, which is outlined and I'm working on a first draft, finish this second (summer season) diary collection in preparation for the back to school shift in September, and rewrite my paranormal thriller Where the Wicked Rest. I did some of that, but in the end, I decided to focus more on my physical health and exercise because I felt it was the key to being able to bounce into fall without dropping all the plates I perpetually spin in the crazy circus I inhabit. I needed to heal my broken foot and torn ligaments, I needed to lose the fat I'd stored in lockdown that put me at a higher risk of a bad case of COVID-19 if it returned to Chongqing, and I needed to feel strong, healthy and prepared for whatever life threw at me. I think now, after two months of daily exercise, cardio, weights, and swimming, listening to music, and mindfulness meditation and enjoying my quiet moments, I think I'm ready to be patient, kind, and loving.
I am not better than my situation, and I am ready for it. I am not bogged down by the past's weight, and I carry myself on strong shoulders. I am not weak and papery, I am strong and stable, ready for the fall, and what it may bring. I am as ready as I can be.
I want to share the "10 principles of Burning Man" and how I try to live them every day to maximize the potential and virtue I feel on the day to day of my life.
The 10 Principles that Bind Burners:
Radical Inclusion: Anyone may be a part of Burning Man. We welcome and respect the stranger. No prerequisites exist for participation in our community.
In my life, I see that everyone has something to teach, to share, and that I can learn from and benefit from anyone. I try not to espouse snobbery and elitism.
Gifting: Burning Man is devoted to acts of gift-giving. The value of a gift is unconditional. Gifting does not contemplate a return or an exchange for something of equal value.
I give my time, effort, and craft without expectation of compensation whenever I can. I try to give and love unconditionally and without expectation of return.
Decommodification: To preserve the spirit of gifting, our community seeks to create social environments that are unmediated by commercial sponsorships, transactions, or advertising. We stand ready to protect our culture from such exploitation. We resist the substitution of consumption for participatory experience.
While realizing I live in a world that costs money and I must make money I do not value money more than a tool, I try to think little of money in my day to day life and do not make the accumulation of money a higher priority than it needs to be to sustain my life and work.
Radical Self-reliance: Burning Man encourages the individual to discover, exercise, and rely on his or her inner resources.
I am alone in this world, and many times feel alone in this faraway land. I practice radical self-reliance daily to thrive far away on the other side of the planet from the family and creative community that I grew up with.
Radical Self-expression: Radical self-expression arises from the unique gifts of the individual. No one other than the individual or a collaborating group can determine its content. It is offered as a gift to others. In this spirit, the giver should respect the rights and liberties of the recipient.
I write and publish as much as I can. I pull no punches and speak with honesty and integrity. I speak my mind and promote critical thought and philosophy, wisdom, and virtue to my students and those that will listen. I am unapologetically me.
Communal Effort: Our community values creative cooperation and collaboration. We strive to produce, promote, and protect social networks, public spaces, works of art, and communication methods that support such interaction.
I work hard to maintain the Revel Alliance and other communities in a difficult time. I try to support my brothers and sisters in art, science, medicine, and activism.
Civic Responsibility: We value civil society. Community members who organize events should assume responsibility for public welfare and endeavor to communicate civic responsibilities to participants. They must also assume responsibility for conducting events following local, state, and federal laws.
I don't pass the buck: I am the buck.
Leaving No Trace: Our community respects the environment. We are committed to leaving no physical trace of our activities wherever we gather. We clean up after ourselves and endeavor, whenever possible, to leave such places in a better state than when we found them.
I work to reduce my ecological footprint and promote environmentalism, I carry a metal bottle around rather than buy plastic drinking bottles, I carry my own coffee around instead of buying and consuming paper cups and making garbage whenever I can, I don't own and drive a gas vehicle, and I take public transit. I don't create MOOP (matter out of place).
Participation: Our community is committed to a radically participatory ethic. We believe that transformative change, whether in the individual or in society, can occur only through the medium of deeply personal participation. We achieve being through doing. Everyone is invited to work. Everyone is invited to play. We make the world real through actions that open the heart.
I encourage transformative change and activism in our day to day life, as we need to adapt to very rapidly changing conditions in the 2020 pandemic to survive and thrive, mentally, spiritually, and physically. We must be nimble and quick.
Immediacy: Immediate experience is, in many ways, the most important touchstone of value in our culture. We seek to overcome barriers that stand between us and a recognition of our inner-selves, the reality of those around us, participation in society, and contact with a natural world exceeding human powers. No idea can substitute for this experience.
We cannot put off for tomorrow what can be done today — and we must not waste the dying embers of light. Work hard, play hard, live hard, and enjoy the present moment because we are lucky to have it.
So that's my thought on Burn Night, and as I hear that although the Burn is canceled this year (I was the first to call it canceled in January, but it didn't take too long for the BORG to see that it could not go on this year), there is a private event at Fly Ranch that could be .. quite big, and some see that as troublesome. Many thousands are also considering an unorganized gathering, socially distant in the hot, alkaline desert of Black Rock, with masks, camping, and communing with nature. What do these events mean, and are they responsible? Either to the movement or for each other and our health? We can only wait and see, but I carry the embers of my Burn with me in my heart and live the ideals, as best I can, every day.
Tomorrow we'll make a new ritual, Shaolin and I will return to the sky lounge overlooking Chongqing where we spent our anniversary for brunch and a day of coffee, cakes, and tea and relaxing, spending time together, as I mentally prepare to enter the classroom on two campuses, teaching 2000 students this fall face to face.
Now the only thing left to face and say goodbye to is the fear of death. I believe that's the only way we can truly live.